In 2007, 2013 and 2015, BFDC members traveled to Cocos Island, Costa Rica on the M/V Sea Hunter. I first visited Cocos in 1990 and 1994 and it stole my soul. The sense of adventure and wildness I experienced while there has rarely been matched. And we are not getting any younger, so it is time to go back!

Nick-named, the "Island of the Sharks", Cocos Island is over 300 miles off the Pacific Coast of Costa Rica and can only be reached by boat. It is one the Costa Rica's national parks. Except of a ranger station, it is uninhabited and for 100's and 1000's of miles, it is surrounded by the deep waters of the Pacific Ocean. It is as remote a dive destination that you will ever find. This makes it a perfect environment for diversity and numbers of marine life. It is known for sharks, sharks and more sharks. The classic Cocos "scene" is the massive schools of hammerhead sharks, but there are also white tip reef sharks, galapagos sharks, silky sharks, tiger sharks and even the occasional whale shark. If you follow the vimeo links below, you even see that orcas and other whales visit the waters off of Cocos. But while you are looking into the blue at the underwater "mountain views", don't forget to look at your feet because Cocos has an abundance of small and beautiful marine life as well.

It is a UNESCO World Heritage Site and has often been considered one of the wonders of the natural world. It has been the inspiration for the books Treasure Island and Jurrasic Park. It even comes with its own treasure legend as explorers, sailors and pirates have been visiting the island since the 1700s. We didn't find any gold doubloons the last time we were there, but who knows?

We had a great time both above and underwater.

We will be returning in 2018 and we were wondering if anyone would like to join us?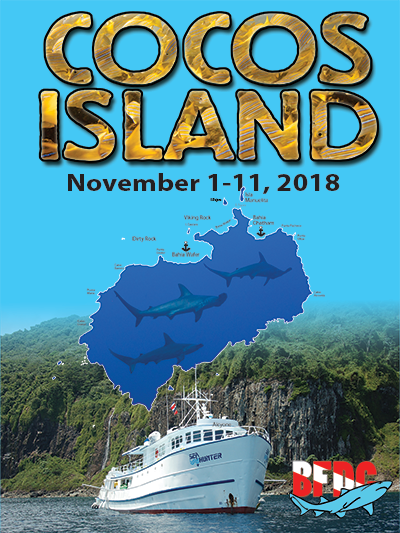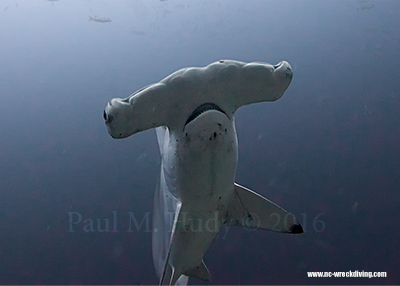 WHERE: Cocos Island, Costa Rica
WHEN: Nov 1 to Nov 11, 2018
HOW: M/V SeaHunter
COST: Charter cost is $5,535 $5,335 per person (regular cabin) and includes the $490 park fee and $100 ground transportation fee. The normal rack price for this trip is $6,135. (this is a $800 DISCOUNT off the normal rate. If we fill the boat the total discount will be larger. Last time our discount with a full boat approached $1200)
Does NOT include airfare, hotel charges, land-based tours, etc
DEPOSIT REQUIRED:- approximately $600 by December 12, 2016
SPACE LIMITED: 20 15 11 7 5 4 3
MISC NOTES: Meals and snacks included; Non-alcoholic beverages and beer included;
MISC DIVE NOTES: Nitrox included; 3 dives a day plus night dives when possible; Divers dive from 2 hard-bottomed panga dives with generally one panga per dive site
TYPICAL ITINERARY:

DAY 1: The day before the trip starts arrive in San Jose, Costa Rica and travel to your hotel
DAY 2: Picked Up at your hotel and transferred by bus to Puntarenas where you will board the M/V Sea Hunter. That afternoon you will begin the cruise to Cocos Island.
DAY 3: All day travel to Cocos Island and time to arrange your dive and camera gear plus get to know your fellow divers.
DAYS 4-9: Dive the perimeter and pinnacles of Cocos Island - an average of three dives per day;
DAY 10: Make the last 3 dives before the cruise back to Punteranas, Costa Rica.
DAY 11: Travel Day
DAY 12: Arrival in Punteranas and transportation back to San Jose. It is recommended that you spend an additional hotel night prior to leaving Costa Rica
TYPICAL DIVE DAY ITINERARY:
Breakfast
DIVE
Snack, dry off, relax
DIVE
Dry off, lunch , relax
DIVE
Snack, dry off, relax
Night DIVE when scheduled
Dry off, dinner, relax
Sleep
FOR INFORMATION:
bfdc@nc-wreckdiving.com